Consult a doctor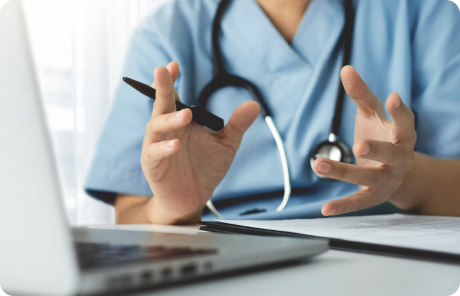 Proper detection, diagnosis and early treatment can help speed up recovery, and prevent any permanent damage being done to the nail. Visit your doctor to get your nails properly diagnosed, so you can start the appropriate treatment.
Make an appointment with your family doctor, or use our tool to book a virtual appointment with a doctor. Then download the questionnaire to prepare for your appointment.
Book a Virtual Appointment with a Doctor Now
Select your province
Alberta
Alberta
British Columbia
Manitoba
New Brunswick
Newfoundland
Northwest Territories
Nova Scotia
Nunavut
Ontario
Prince Edward Island
Quebec
Saskatchewan
Yukon
Select your gender
Female
Female
Male
Select your age
34 and younger
34 and younger
35 and older
Book a virtual
consultation
---
Prepare for your doctor's visit
Whether you already have a doctor or just booked a virtual consultation, make sure you prepare for it with this questionnaire.
Download
questionnaire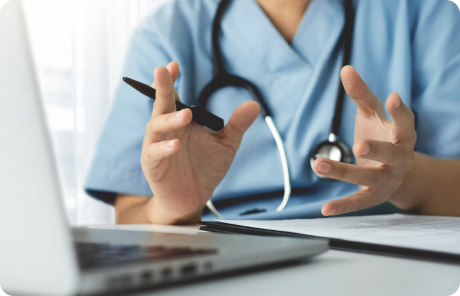 At the doctor's
The doctor will visually examine your toenail. They will look for physical signs of onychomycosis, such as discoloration of the nail, brittleness, crumbling, debris under the nail and thickening of the nail.
The doctor will also evaluate the severity of your infection by looking at the number of toenails affected, the percent of the nail affected and the parts of the nail affected.
The doctor may also take a sample from under the nail, or a nail clipping, to be sent to a lab for testing. The lab tests will confirm that the infection is caused by a fungus and can also identify the fungal species causing the infection, so that your physician can prescribe the right medication for you.
Your doctor may also recommend that you visit a foot care specialist, such as a podiatrist, chiropodist or foot care nurse, for nail care.
leaving site